Compressed Breathing Air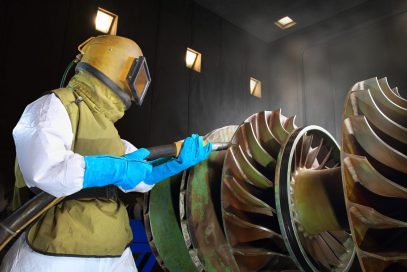 Compressed breathing air systems provide a high level of protection for workers by providing fresh air directly to their hood or mask. The quality and quantity of the air must be tested every 6 months to ensure the safety of the worker who relies on that air.
Click the box under YES to expose the questions for this module.
If you answer YES to all of the darker boxes, you meet the minimum legislation and get 70 points  on an all or nothing basis. Clicking YES to the lighter boxes gives you up to 30 additional points.
Does your workplace have compressed breathing air?
Is unit tested every 6 months?

Is unit tested after major overhaul or modifications?

Is unit tested after reports of significant malfunction?

Carbon monoxide sensor on oil-lubricated compressors?

?

Current Test certificate of system test posted by unit?

?

Breathing hose is clearly labelled "breathable-air"?

?

Breathable air hose has a different fitting than other hoses?

?

Volumetric air flow measured and in compliance?

?

Air source away from sources of contamination?

?

Outdoor air source tested (ambient sample)?

?

Intake of fresh air clearly labelled?

Records of air testing kept for 5 years and available?

Specific individual responsible for this program?
Compliance with minimum criteria?
No