Slipping & Tripping Hazards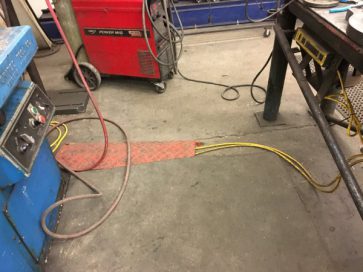 Slips, trips and falls account for one of the most common lost-time workplace injuries. This section outlines what is required of employers under the legislation and what good practice can be put in place in order to prevent these types of injuries.
Most slips (90%) occur when the floor is wet or contaminated. Most trips (75%) are caused by objects on the floor with the balance caused by uneven surfaces.
resources
Legislation

BC Slips and Trips Bulletin

Slips and Trips Statistics

Causes of Slips and Trips

Real Life Examples of Slip and Trip Hazards

Choosing Appropriate Slip Resistant Shoes

What to do if you can't get the right CoF

Non-Slip Shoes Wear Out over Time

Floor Cleaning Done Right

Consider the Floor Material as well

How to make floors less slippery

Slip Mapping - A Useful Tool

Posting of Warning Signs

Checklist for slips and trips

Case Study - Pet Food Plant

Case Study - Food Preparation Plant

Footwear for Mixed Conditions