Noise and Hearing Conservation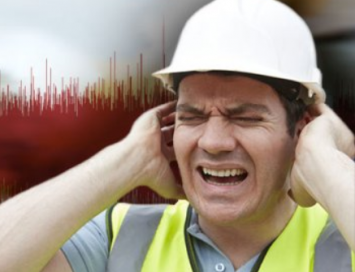 Exposure to high noise can result in noise-induced hearing loss. Workplaces should know what their noise levels are and ensure that worker have the right hearing protection where needed. The use of noise controls can reduce noise levels and can save money over the long run. There is solid evidence that high noise levels result in higher accident rates. This is another reason to look for noise control rather than hearing protection.
resources
Need Noise Testing or other Help with your Hearing Conservation Program

Noise Legislation

Worksafe Bulletin

Manitoba Noise Guideline

Hearing Loss Starts Early

Basic Overview of Noise and Noise Testing

How are Noise Surveys Performed?

How often should noise testing be done?

Calculate What Noise is costing your Company

NIOSH Derating of Hearing Protection

Selecting the Right Hearing Protection

Necessary Content for Worker Training

Typical Noise levels from Common Tools

Noise control principles

How Can I make a Saw 6 to 10 dBA Quieter?

Cost Effectiveness of Noise Controls

Noise Control Checklist and Action Plan

Rate of Hearing Loss by Profession / Industry

Adding up noise from different tasks

Best way to explain Noise Levels

Look up your risk of Noise Induced Hearing Loss

Realworld NRR Calculator

Importance of Proper Insertion of Ear Plugs

Importance of Wear Time for Hearing Protection

Importance of Wear Time for Hearing Protection Calculator

Protection from Dual Hearing Protection

When to replace ear plugs and ear muffs

How Good is the Noise Meter App on your smartphone?

Lower accident rates by lowering noise levels

Concurrent exposure to ototoxic chemicals and noise

Need noise testing or other help with your noise program?