Eye Protection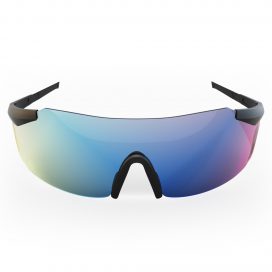 Eye protection should be worn when working in areas where there is the potential for injury to the eye from flying particles, chemicals, molten metal, bright lights, IR or UV radiation and other hazards. The Bureau of Labour Statistics (BLS) reports that nearly three out of every five workers injured were not wearing eye protection at the time of the accident. About 40% of injured workers were wearing the wrong type of eye protection.
resources
General Legislation on PPE

Eye Protection Legislation

Manitoba Bulletin on Eye Protection

Eye Injury Statistics

Breakdown of Eye Injuries by Occupation Activity and Age

General Information on Eye Protection

Characteristics of Different Lens Materials

Eye Injury Protection by Process

Comparison of CSA and ANSI Standards

Quick Guide to Selecting Eye Protection by Nature of the Hazard

Why Workers Don't Wear Eye Protection

Shading Requirements

Decision Tree in case of chemical exposure to eye

Where does eye protection stop and face protection start?