Confined Spaces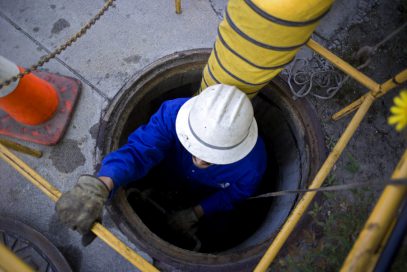 A confined space is defined as an enclosed or partially enclosed space that:
except for the purpose of performing work, is not primarily designed nor intended for human occupancy

has restricted means of access or egress

is or may become hazardous to a worker entering it (within it) because of

its design, construction or atmosphere,

the materials or substances in it,

the work activities to be performed in it or processes used in it, or

any other conditions or hazards relating to it.
resources
Manitoba Legislation for Confined Spaces

2019 Legislation Amendments on Confined Spaces

Manitoba Confined Space Code of Practice

Fatality Statistics for Confined Spaces

Assessment of Confined Space

Classifications of Confined Spaces

Safe Work Practices for Confined Spaces

Example of Confined Space Permits

Isolation of Pipes

Diagram of Confined Space

Good Overview of Confined Space Programs

Monitoring For Air Quality

Calibration of Air Monitors

Bump Test, Calibration Check or Calibration?

Personal Air Monitors

labelling Confined Spaces

Avoid Confusion - Number your Confined Spaces

Eliminating Confined Spaces

Standby Workers

Venting and Purging Confined Spaces

Low Oxygen Environments

How to Inspect / Don a Harness

A dozen fatal Mistakes in Confined Spaces

Emergency Preparations

Review of Confined Space Procedures

Include Hot Surfaces in a Confined Space Assessment

Restricted Space or Confined Space?