Air Quality and Ventilation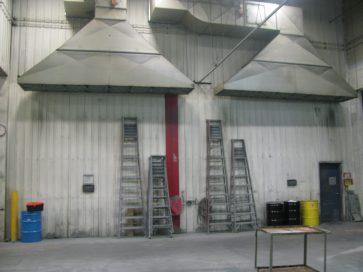 Workplaces must provide sufficient general ventilation to the work area to maintain air quality.  In addition, the ventilation systems should be cleaned, inspected and maintained.
resources
Legislation

General Ventilation Introduction

Required ventilation rates by type of activity

Make up Air

Proper location of Fresh Air Intake

Checklist for Ventilation Systems Inspections

Simple Rules for Ventilation Systems

Testing the Air in Ventilation Systems

Record Sheet of Inspections

Required knowledge of Competent Person

Periodic Air Testing

Best way to improve Indoor Air Quality

Looking for a company to help with Air Testing?